FINANCIAL INSTITUTIONS
For this and more, Semaica has won two Ornato 'Ciudad de Quito' awards with two of these works: United Dutch Bank in 1991 and Citibank in 1998.
His first project catapults Semaica as a reference in this type of work: the Central Bank of Ecuador, designed by Architect Ramiro Pérez Martínez in 1965.
Since then it has built nearly a dozen buildings for financial institutions, mutual companies and local and international insurance companies, demonstrating – both in terms of security conditions and technological infrastructure – the high level of quality it has achieved in this area of work.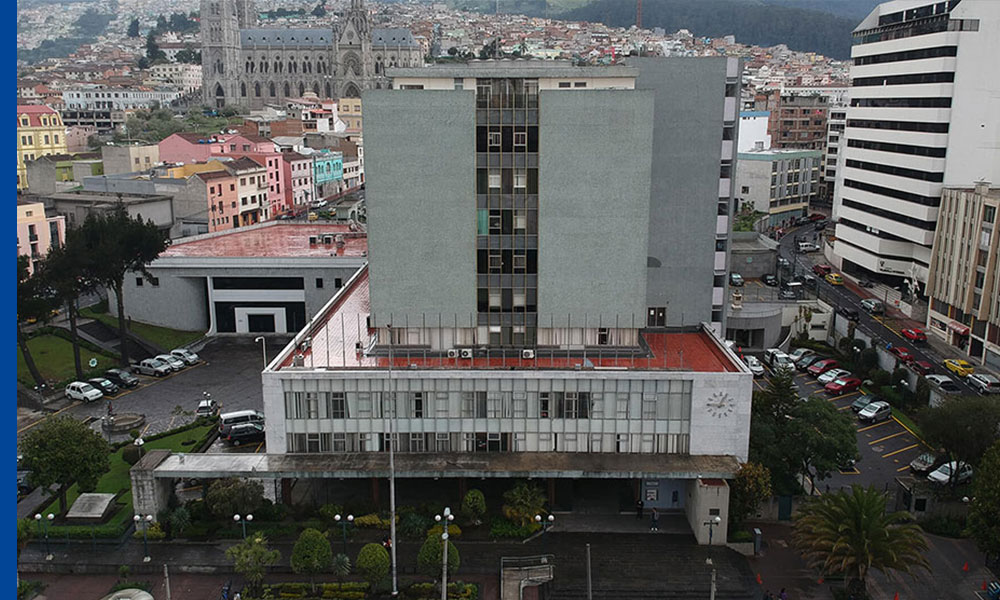 PRODUBANCO STRUCTURAL REINFORCEMENT
AMAZONAS 100 BUILDING QUITO
NATIONAL FINANCIAL CORPORATION