BRIDGES AND VIADUCTS
Vehicle mobility on the country's roads has a record of Semaica's work thanks to the construction of large-scale bridges and interchanges.

Semaica takes on challenges and one of them has been the construction of bridges, viaducts and interchanges throughout the country.
Its first project was the bridge over the Guayllabamba River in 1991, in Quininde-Esmeraldas, this was consolidated as a work of high importance for the province and the mobility of its inhabitants.
Over time, extensive projects have been consolidated, most of them in the Amazon and the Ecuadorian Coast, with the construction of bridges and transit interchanges that have allowed the vehicular flows of transport of goods and services to maintain their urban and territorial dynamics.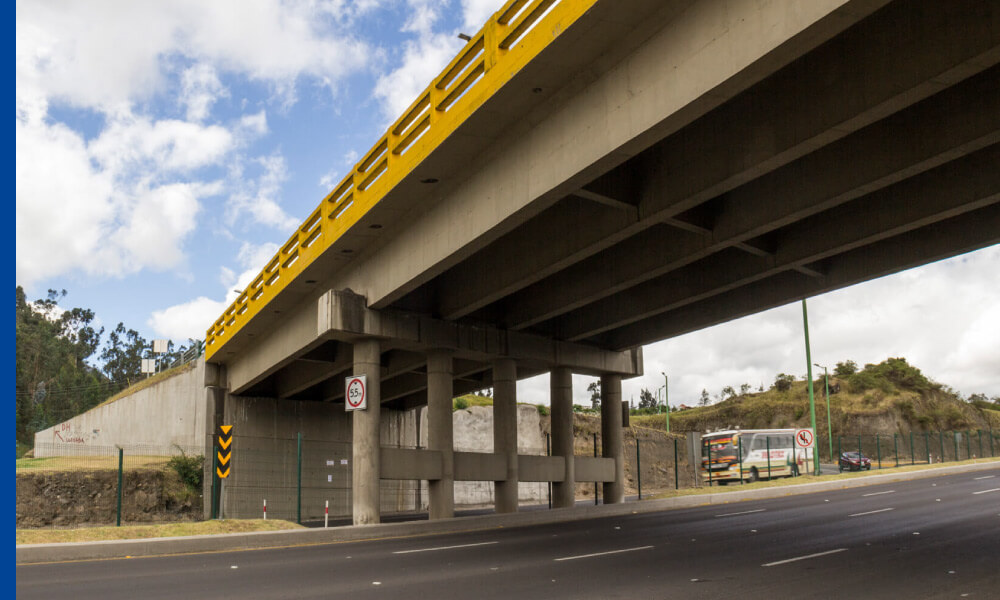 DEPRESSED PACE OF EL CICLISTA
BIG BRIDGE ON THE GUAYAQUIL – SALINAS ROAD
TUNNELS IN THE HILLS EL CARMEN AND SANTA ANA